CONTENT­SPHERE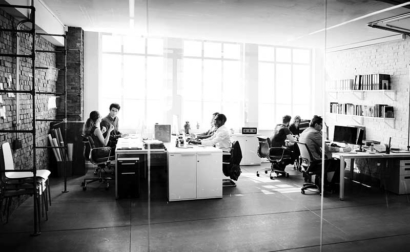 Contentsphere has been developing powerful enterprise solutions in the area of PIM, MDM, DAM and Multichannel Publishing since 2009. The centrepiece of our portfolio is the Contextual Multi-Domain MDM, a platform that combines all the functionalities of these systems in a single solution. Contentsphere is part of the CS Group, which provides a comprehensive portfolio of solutions for contextual data management and automated marketing processes for corporations and medium-sized companies.
WHAT DISTINGUISHES US?
Our primary goal is to offer our customers an optimum product experience and genuine added value. Corporate customers benefit from our comprehensive expertise in developing state-of-the-art software solutions, which we continuously develop further in close collaboration with our customers. A team of experienced consultants and our international network of partners ensure the successful implementation of your projects.
OUR SOLUTIONS
Our solutions have been specifically developed for demanding enterprise customers. They enable companies to provide any type of content in the desired context in real time – even with extensive product databases with millions of items. Our main focus is on
the Contentsphere Contextual Multi-Domain Master Data Management (MDM) and
the Contentsphere Onboarding Portal
Our solutions allow companies to efficiently provide information as well as collect and manage their product data and all product-related information and content from various sources – from suppliers, manufacturers, branches, agencies, etc. The comprehensive contextualisation functions make it possible for users to always communicate the right message at the right time to the right person – personalised and in real time, for an optimum customer experience.
All our solutions are extremely user-friendly and easy to handle. Working with the Contextual Multi-Domain MDM and the Onboarding-Portal is easy, does not require any time-consuming training and it pays off: sophisticated functionalities and a range of preconfigured workflows and templates ensure a rapid ROI. The solutions can quickly and easily be adapted to the user's requirements as well as to the specific requirements of any industry. The architecture of our software is also designed for maximum scalability in a grid-based cloud environment.
WHERE TO FIND US
Proximity to our customers is extremely important to us. That's why we are consistently working on expanding our global market presence even further. Our headquarters are located in Speicher, Switzerland. You can find our subsidiaries here: